Projects
Hellshire Phase 3 Housing Development

Design of infrastrutcture elements for the housing development including roads, sewers, water, sewage treatment and lot grading.
more

Washington Boulevard Dualization

Working in conjunction with Mott Macdonald Limited (UK) to monitor the placing and quality of pavement material used in the construction of two additional lanes on this major thouroughfare and to ensure that construction adheres to specifications and alignment.
more

Berthing Facilities Expansion - Port Rhoades

Geotechnical investigation and analyses to guide the design of sea wall and dredging of the berthing area
more
Activities
We are involved in the design, development of working drawings, procurement of approvals, project management and supervision of construction on a large range of civil, geotechnical and structual engineering projects.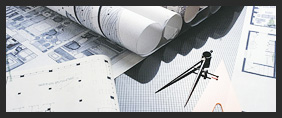 Typical pre-contract activities include:
Developing technical proposals. Undertaking technical and feasibility studies. Site evaluation and investigation. Development of tender documents, supervision of tendering procedures. Tender evaluation and award of contracts.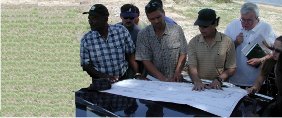 Post-contract activities include:
Project management Managing, supervising and visiting contractors on site. Scheduling and supervising site meetings. Managing construction costs and evaluating project variations. Development of interim and final certificates of payment.
Services
1. Analysis and design of multistorey and industrial structures and bridges .
2 Development of building systems, housing units and layout of housing schemes.
3 Analysis and design of water supply and sewerage systems and development of specifications.
4 Analysis and design of roads and pavements, development of specifications, site inspection.
5. Supervision of construction including site meetings and certification of progress of the works.
6. Field and laboratory investigation of potential sources of construction materials.
7. Quality control systems and monitoring, including asphalt and concrete coring.
8. Geotechnical exploration including soil, rock and marine boring, short-bored piles and ground water investigation.